We supply high quality retractable screen, retractable awning and modern pergolas for homes, condos, restaurants, and shops.
Fresh air and oxygen supply for health reasons
Maximum airflow for cooling in hot weather
Dissipation of toxins in building interiors
Physical barrier against bees, wasps and mosquitoes
Reduction of use of toxic insecticides
Keep out annoying insects such as flies and spiders
Sleek, compact, and user-friendly
Custom fit to any doorway
Rust-proof components
Powder coat finish
Choice of most popular brands
GREENGUARD (low emissions) mesh certification
Made in USA and Canada
Limited lifetime warranty
Heat gain control and blockage of solar glare
Instant shade for sundeck, restaurant patio or workplace area
Safe, UV-protected play area for small children
Discreet, modern applications and styles
Exclusive North American and European manufacturers
Style and color options
GREENGUARD (low emissions) fabric certification
Rust-proof components
Manual or motorized control
Full limited warranties
Best choice for optimal view
Sleek, compact, and easy to use
For awning or casement type windows
Screens disappears when not in use
Make rooms brighter during winter months
Healthy fresh air and oxygen supply
Great contemporary design for condos
Physical barrier against birds and insects
Powder coat finish
GREENGUARD (low emissions) mesh certification
Made in USA and Canada
Limited lifetime warranty
Privacy and safety
Maximum airflow volume
UV ray protection for sensitive skin
Quick solution for keeping pets in and rodents out
Worry-free insect control for large doorways
Quiet cooling solution to portable fans and A/C
GREENGUARD (low emissions) mesh certification
Custom sizes up to 24' width
Powder coat finish
Manual or motorized control
Full limited warranty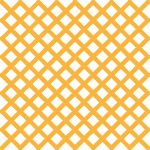 Window Screens
Our window screen options are divided into 4 major categories: flat screens (for sliding windows), single wicket and double wicket screens (for casement and awning type windows that are push out type), and Roto bar (or lip) screens for crank style windows. Most models are made from extruded aluminum frames. We specialize in custom made products for any style of window.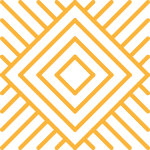 Retractable Window Screens
Retractable Window Screens
Lumasso offers retractable window screens for casement or awning type windows where unobstructed views are of utmost concern. Discreet and compact installations on existing window frames enhance any home décor. A wide range of color match options and handle styles are available. Can be installed on wood, aluminum or vinyl frame windows.
Brands include: Stowaway, Mirage, and Serene (by Phantom)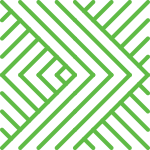 Patio Sliding Screen Doors
Our Patio Sliding Screen Doors are made to fit all types of sliding glass doors, whether they are made of vinyl or aluminum frames. Strong, sturdy and built to last; including four steel ball bearing guide wheels, rubber bug seal and high quality GreenGuard certified mesh. Pet options also available.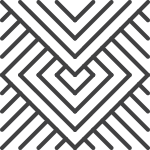 Retractable Screen Doors
Retractable Screen Doors
Lumasso custom fabricates all of their retractable screen doors in Port Coquitlam, BC.
Our most popular retractable screen door brands include:
Stowaway made by Stoett Industries
Professional and Legacy made by Phantom Screens
Mirage made by Mirage Screen Systems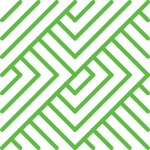 Retractable Awnings
Retractable Awnings
Lumasso is able to process your custom awning project in some of the shortest lead times in the industry so you can enjoy more of those sunny, warm days—entertaining guests or just relaxing in the shade with a beautiful view on your patio or deck.
Some retractable awning models we offer include:
MITJAVILA: Monobloc 1440, Semi Cassette Duck, Full Cassette 250 and 600EX, and Terrace Cover 265 (Stand Alone Twin Retractable Awning)
KEUSA: Qubica, Bella Plus, Elite Plus, Triumph, and Onyx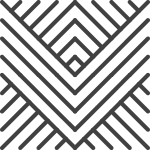 Large Opening Retractable Screens
Large Opening Retractable Screens
Lumasso offers a wide range of retractable screen systems to custom retrofit large openings of your home or business where insect control and/or solar protection during hot sunny summer days is of utmost concern. Choose from different colors, styles and functionalities of popular models. Mesh solutions include insect control, privacy, and solar protection.
Brands include: Panorama, PanoramaLite, Maximus 140.
Your Home Transformed by
Living Space Solutions
Retractable Window Screens
Lumasso's retractable window screens are made to fit on any style casement or awning type windows. They are carefully measured to fit in a compact manner on your window's interior frame.
Brands include:
Stowaway (full cassette housing, powder coated aluminum handles and magnet system)
Serene by Phantom (semi cassette housing with pull bar and hook latch system)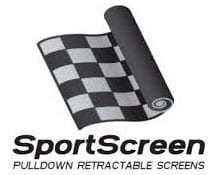 Compact, easy do-it-yourself fit for your trailer or RV.
Full-width opening of screen allows easy access to vehicle. Zero trip hazard as there is no bottom sill. A double super magnet system holds the screen in place.
The Stoett Retractable Sport Screen is the perfect way to work on your motorbike or quad; feed or water your horse; or just keep fresh air flowing into your RV, toy hauler, or horse trailer. It provides natural ventilation, UV protection and privacy.
It gives you sun and insect protection as well as the comfort and convenience of fresh air flow to reduce harsh organic or chemical smells from animals and mechanical equipment while enjoying your favorite hobby.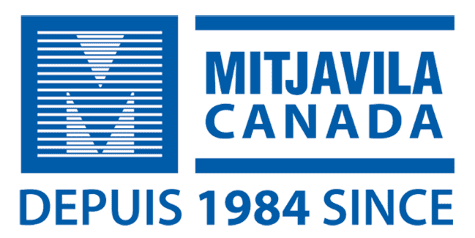 Mitjavila Canada is one of Mitjavila Europe's largest production facilities. Their national production facility helps to keep labor and shipping costs down, thus providing very competitively-priced, high quality retractable awnings for Canadian home and business owners. Products include all types of retractable awnings, retractable pergolas and retractable large opening screens. Motorization is available with Somfy or Mitjavila motors and controls, and fabric choices include Tibelly and Sunbrella brands for best performance against color fading and mildew. The leading Lumasso brand.
Large Opening Retractable Screens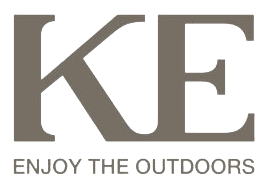 Since 1987, KEUSA has been dedicating itself to producing the most technologically advanced retractable awnings in the North American market. With its diverse range of sizes, styles and options, KEUSA has a solution for every awning project, including box, semi cassette, and full cassette awnings. State of the art superior folding arm technology provides greater strength and reliability for their retractable awnings.

Retractable large opening screens made by Stoett Industries for patios, folding door systems or large exterior windows. The Panorama Retractable Screen system is motorized and completely seals off large openings from bugs or solar rays, or a combination of both. There is even a clear vinyl option that allows thermal, wind and rain protection. These remote-controlled screens can be up to 24' wide and 13' tall.
For more information about our sturdy retractable screens and awnings, contact us today. We look forward to hearing from you soon.