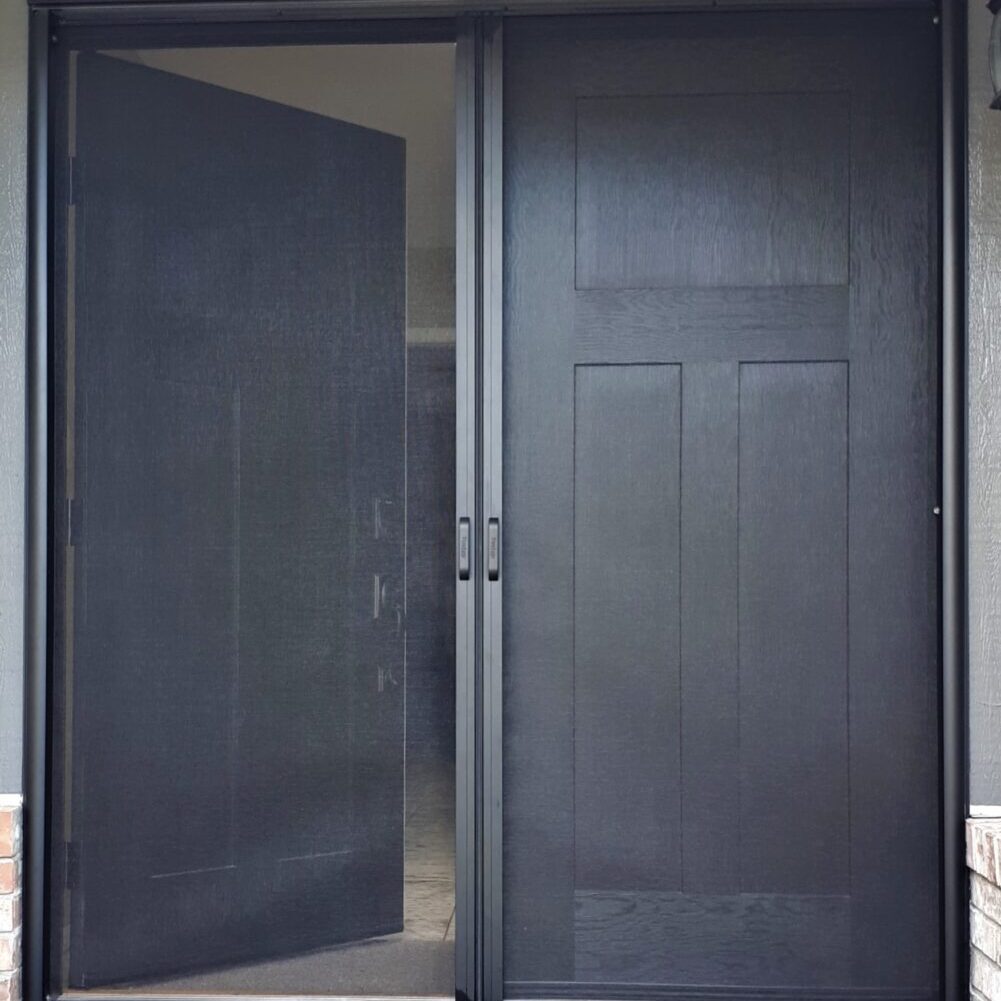 Modern, unobtrusive solution to protect your family
Brings fresh air and oxygen supply into home
Provides maximum airflow for cooling in hot weather
Helps dissipate toxins in building interiors
Physical barrier against bees, wasps, spiders and mosquitoes
Reduces dependance on toxic pesticides
They are sleek, compact, and user-friendly
Custom fit for any doorway
Rust-proof components 
Color choice of powder coat finishes
Stowaway, Mirage, Centor and Phantom brands available
GREENGUARD (low emissions) mesh certification
Made in USA and Canada
Limited lifetime warranty
Heat gain control and blockage of solar glare
Instant shade for sundeck, restaurant patio or workplace area
Safe, UV-protected play area for small children
Discreet, modern applications and styles
Exclusive North American and European manufacturers
Style and color options
GREENGUARD (low emissions) fabric certification
Rust-proof components
Manual or motorized control
Full limited warranties
Provides the very best view on sunny days
Maximizes interior light intensity on shorter winter days
Superior air flow for cooling on hot days
Never look through screen mesh on fixed glass side of doorway
Fresh air helps removes toxins and stale air from home
Keep flying insects and birds from entering home
Effective barrier from mosquitoes, bees, and wasps
Allows homeowner to enjoy unobstructed view of backyard or streetview
Heavy duty spring tension
Steel ball bearing wheel system
Reinforced extruded aluminum frame
Powder coat finish
Guaranteed fit for any sliding door
MICROBAN anti-microbial mesh protection
GREENGUARD low emissions mesh certification
Limited warranty
Best window screen solution for optimal year round view
Sleek, compact, and easy to use
Full cassette housing keeps mesh clean and free of debris when not in use
Customizable for most awning, casement and crank style windows
Screen disappears when not in use
Makes rooms brighter during winter months
Healthy fresh air and oxygen supply
Great contemporary design for condos and modern homes
Physical barrier against birds and insects
Powder coat finish
GREENGUARD (low emissions) mesh certification
Parts made in USA and Canada
Limited lifetime warranty
Privacy and safety
Maximum airflow volume
UV ray protection for sensitive skin
Quick solution for keeping pets in and rodents out
Worry-free insect control for large doorways
Quiet cooling solution to portable fans and A/C
GREENGUARD (low emissions) mesh certification
Custom sizes up to 24' width
Powder coat finish
Manual or motorized control
Full limited warranty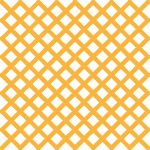 Retractable Screens for Large Openings
Retractable Screens for Large Openings
Large opening doorways are becoming very popular in modern homes, so much that numerous large opening screen systems have come to market over the past 10 to 15 years. Lumasso Industries  is a distributor for various brand models including Centor S2 and S4, Mirage 3500 and the Phantom XL wall screen. All can be used to retrofit onto almost any type of sliding or hinged large openings where access is required multiple times a day. For infrequent daily use, we recommend motorized screens.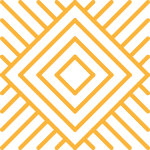 Retractable Screens for Windows (casement or awning type)
Retractable Window Screens
Lumasso's retractable window screens are made to fit on any style casement or awning type windows. They are carefully measured to fit in a compact manner on your window's interior frame. The main screen housing is mounted either on one side with a top and bottom guide rail, or is mounted horizontally at the top of the opening with a guide rail on either side of the opening. A medium strength magnet system is used for ease of operation. I some select cases, they can be mounted on sliding Brands include:
Stowaway (full cassette housing, powder coated aluminum handles and magnet system)
Serene by Phantom (semi cassette housing with pull bar and latch system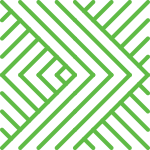 Retractable Screens for Sliding Glass Doors
Retractable Screens for Sliding Glass Doors
Our retractable screen systems can all be custom adapted to any style of sliding glass doors. Our expert technicians regularly use different extrusions and lumber pieces as fillers to match the oftentimes uneven profiles surrounding the opening. StowAway, Phantom and Mirage retractable screens all can be adapted. For glass doors with large handles, StowAway screens are the preferred option as its handles can be offset for clearance.  For larger sliding glass door openings, the Mirage M3500 large opening screen or the Phantom XL wall screen can be used.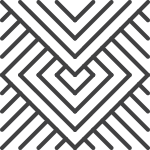 Retractable Screens for Single or Double Doors (inswing / outswing)
Retractable Screen Doors
Lumasso custom fabricates to size all retractable screen door brands on site at client's homes, or prefabricates them to specific sizes ordered by DIY customers who prefer to install a retractable screen door themselves.
Our most popular retractable screen door brands include:
Stowaway screens made by Stoett Industries
Professional and Legacy series screens made by Phantom Screens
Mirage screens made by Mirage Screen Systems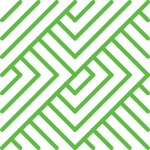 Motorized Retractable Awnings
Retractable Awnings
Lumasso is able to process your custom awning project in some of the shortest lead times in the industry so you can enjoy more of those sunny, warm days—entertaining guests or just relaxing in the shade with a beautiful view on your patio or deck.
Some retractable awning models we offer include:
MITJAVILA: Monobloc 1440, Semi Cassette Duck, Full Cassette 250 and 600EX, and Terrace Cover 265 (Stand Alone Twin Retractable Awning)
KEUSA: Qubica, Bella Plus, Elite Plus, Triumph, and Onyx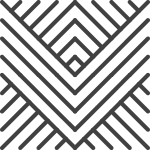 Motorized Retractable Screen Systems
Large Opening Retractable Screens
Lumasso offers a wide range of retractable screen systems to custom retrofit large openings of your home or business where insect control and/or solar protection during hot sunny summer days is of utmost concern. Choose from different colors, styles and functionalities of popular models. Mesh solutions include insect control, privacy, and solar protection.
Brands include: Panorama, PanoramaLite, Maximus 140.
Retractable Window Screens
Lumasso's retractable window screens are made to fit on any style casement or awning type windows. They are carefully measured and manufactured to fit in a compact manner on your windows' interior frames.
Brands include:
Stowaway (full cassette housing, powder coated aluminum handles and magnet system)
Serene by Phantom (semi cassette housing with pull bar and latch system

StowAway retractable screens glide smoothly along their tracks - bringing the best of the fresh outside air in. StowAway retractable screens also help block the sun's rays, as well as insects and dust. Eliminating the need for storm doors, it enhances the style of any doorway by gliding away into a slim, self-protective full cassette housing, making it a refined, elegant solution for single, french (double) doors, sliding patio doors, in-swing and out-swing doors, and even casement and awning type windows.  There are12 standard colors to choose from, 3 real wood veneer options, and 2 anodized finishes (black and silver).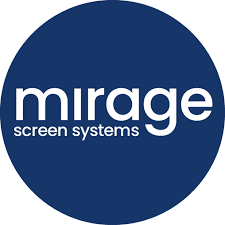 Mirage retractable screen doors are an economical and practical way to screen your doorways. Features include a semi-cassette housing and plastic cup shaped handles and slightly deeper tracks. The Mirage brand retractable screen door is virtually maintenance-free after a proper professional installation service. Standard and premium extrusion colors available for that hard-to-find custom look to match your home's decor.

As the original retractable screen door model made by Phantom, the Professional series screen door uses a magnet system.
The Legacy retractable screen door by Phantom Screens allows you to operate the opening and closing of the screen door  with a thumb latch system as part of the handle. This eliminates the need for a magnet - as top and bottom pins hold the door in place. This allows for simple access especially on double or french doors.
The new MeshLock retractable screen door system by Phantom is a great solution to help prevent cats, rodents, and other small creatures from getting through the normally loose-riding mesh (in the track) on other retractable screen doors. Its specially-designed zipper system is the first of its kind in the industry for standard size doors. Its compact size allows for a good looking fit on any doorway.
Retractable Garage Screens

PanoramaUltra Retractable Screens (by Stoett Industries) are made  with the highest quality materials and superior American craftsmanship. Regardless of your specific needs, PanoramaUltra  Screens can be configured in multiple ways in order to provide privacy and optimal protection from insects, weather, and sun. Common applications include patios, lanais, pergolas, garages, and balconies.
These screens can be manually or motor-operated and completely seal off insects thanks to the anchoring system in the vertical tracks. Shield your motorcycles, golf carts, and all your favorite toys from the elements while your garage door is up. No bottom sill to drive over, allowing you to enter and exit effortlessly with your vehicle.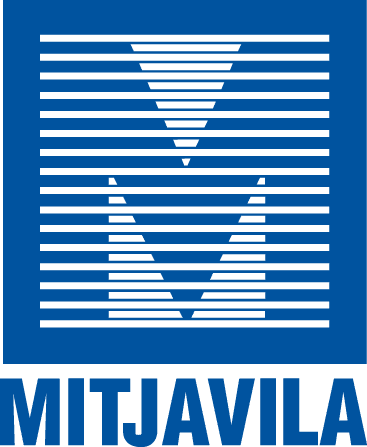 Mitjavila Canada is part of one of the largest retractable awning manufacturers in Europe. This brand has had leading technological advances over the years - bringing many retractable screen systems and awning models to the world market. With their production facility in Canada, Lumasso Industries Inc is able to distribute and ship to all provinces in a timely fashion, completing orders quickly with shortened lead times. Products include open roll, semi-cassette, and full cassette motorized awnings that are controlled by hand remotes, and equipped with wind sensors for protection against unexpected weather patterns. A wide range of standard and custom frame colors allow homeowners many color combinations with standard Tibelly or Sunbrella acrylic fabrics. Other products such as high quality motorized solar mesh or insect screen systems are also available, along with water resistant Bioclimatic Pergolas.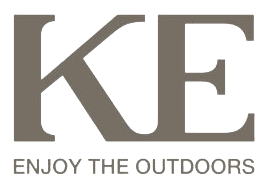 KEUSA has been dedicating itself to producing the most technologically advanced retractable awnings in the North American market. With its diverse range of sizes, styles and options, KEUSA has a solution for every awning project, including box (open roll), semi cassette, and full cassette awnings. State of the art superior folding arm technology provides greater strength and reliability for their retractable awnings. Somfy motors are a standard component of their awning systems.
Large Opening Retractable Screens

Panorama Ultra retractable large opening screens are made by Stoett Industries for patios, folding door systems or large exterior windows. The Panorama Ultra Retractable Screen system is motorized and completely seals off large openings from bugs or solar rays, or a combination of both. Product components are made of high grade aluminum and stainless steel fasteners. There is even a clear vinyl option that allows thermal, wind and rain protection. These remote-controlled screens can be custom made up to 24' wide and 13' tall. Lumasso is a proud distributor of Stoett's high quality products.
For more information about our line of retractable screens and awnings, contact us today. We look forward to hearing from you soon.